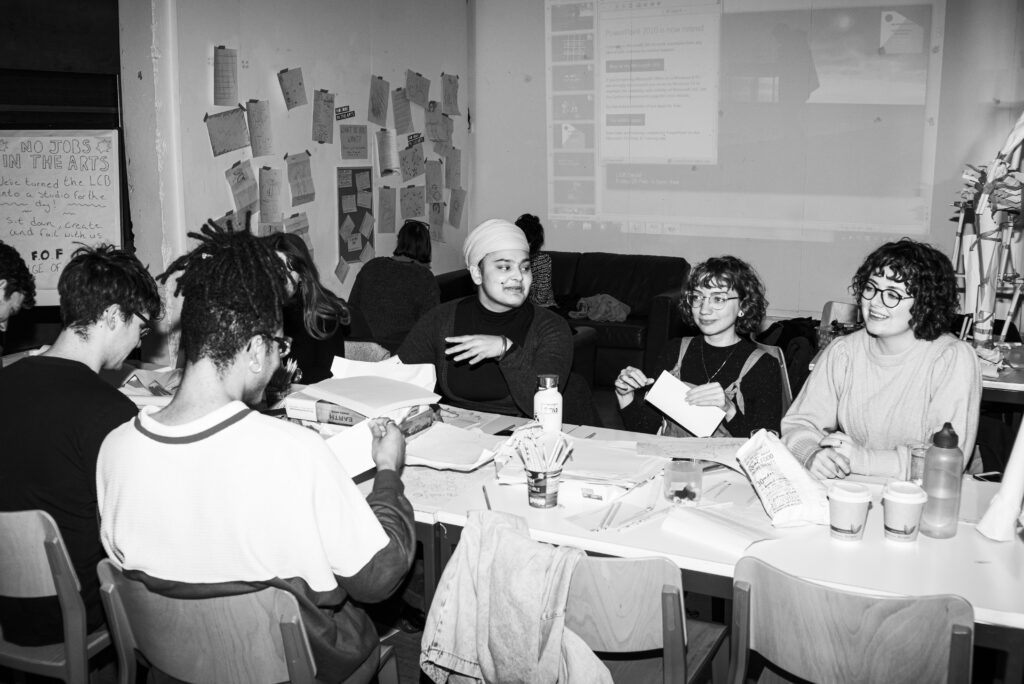 The Fringe of Failure was a mishmash of engaging activities that were all about messing up. We're asked people to join us to explore creative failure through opportunities to collaborate, bumble, bodge, botch, and make a dog's dinner of new ideas. The one-day-only event was delivered by six early-career creatives, and was supported by the forever optimistic No Jobs in the Arts. 
To close the Fringe of Failure, No Jobs in the Arts ran 'Let's discuss Creative Failure', a conversation with a small group of creatives, about times when things didn't quite go to plan, and what they learned as a result. Creative people of all backgrounds and experiences were invited to join in, share their experiences, and reflect on what role mistakes play in their creative practises. 
The Fringe of Failure featured contributions by Emily Bottomer, Summer Hales-Wright, Jagjit Kaur, Elliot Roberts Lawrence, Daniel Price, Eden Wood, Alex Stubbs, Joe Westley, Hannah Sarah Day, & No Jobs in the Arts.
Following the Fringe of Failure we commissioned the Manual of Failure to document the learning from the event.
Resources: Full Press Release
Photo Credit: Joe Westley