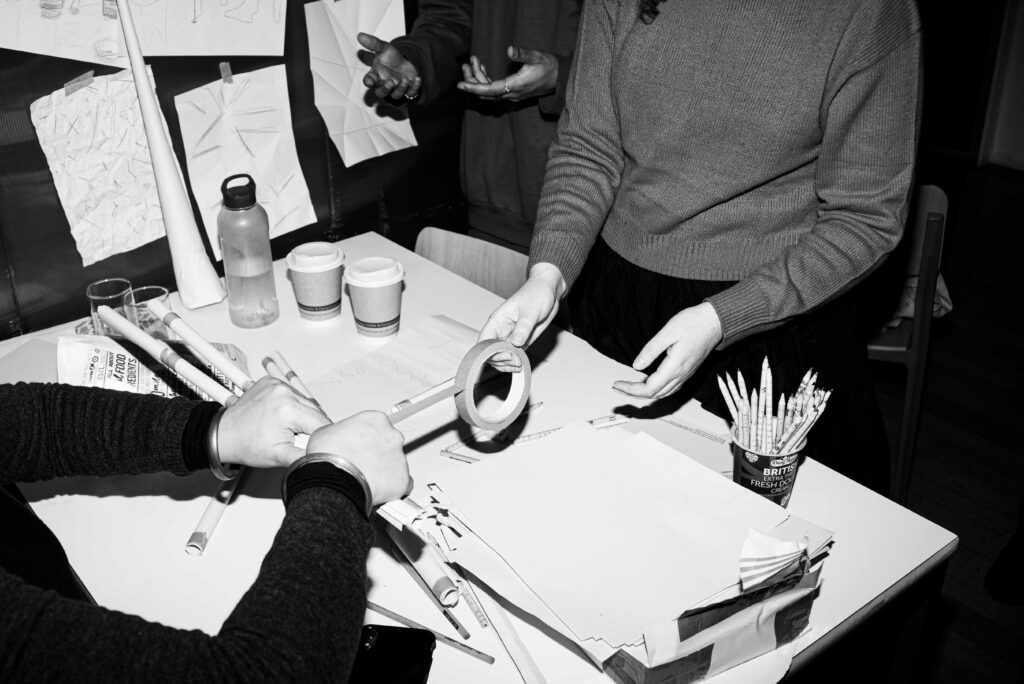 Another laid-back evening of hands-on, low-pressure, collaborative activities delivered by early-career creatives.
We're inviting creatives, all with different mindsets, to spend an evening making and chatting in the Carousel, Nottingham. The collaborative event will host a blend of drop-in style workshop activities, all delivered by a team of early-career creatives. Join us to feel more connected to your creative community, inspired to collaborate, and creatively re-charged.
The event is in-person on the 7th of May, 7-9pm, at The Carousel, 25 Hockley, Nottingham NG1 1FH. Please book your free ticket here to let us know you're coming. The event is free, all are welcome to drop in and out. Food and refreshments will be provided.
Accessibility: The Carousel has a double door entrance with a ramp. The venue has no stairs including a ramp down to the toilet with a bannister that can be used for stability, however the ramp is at a steep incline and exceeds accessibility guidelines. The toilet is a private unisex bathroom that includes its own sink and has multiple grab rails mounted on the wall and it's size is supitble for wheelchair access.
Publicity image by Joe Westley, from the Fringe of Failure, February 2022.