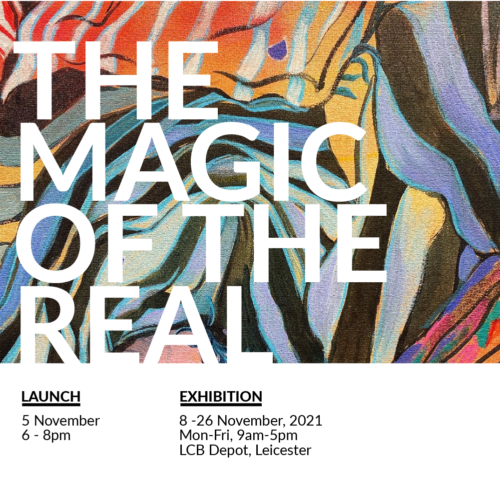 The Magic of the Real is an exhibition of artwork that you need to see in person- not only through a screen. The show, curated by No Jobs in the Arts, brings together Nottingham based artist Katharina Fitz with emerging Leicester based artists, and selected new talent from L.O.V.E Art Open call.
For this exhibiton, Katharina Fitz was commissioned to create a new peice of work, 'Catch and Release', supported by Arts Council England, Two Queens, Leicester Art Week, and LCB Depot.
Image credit: 'Fast fashion – a distraction', and artwork by Indre Rimselyte.